Metal Cutting Dies Stencil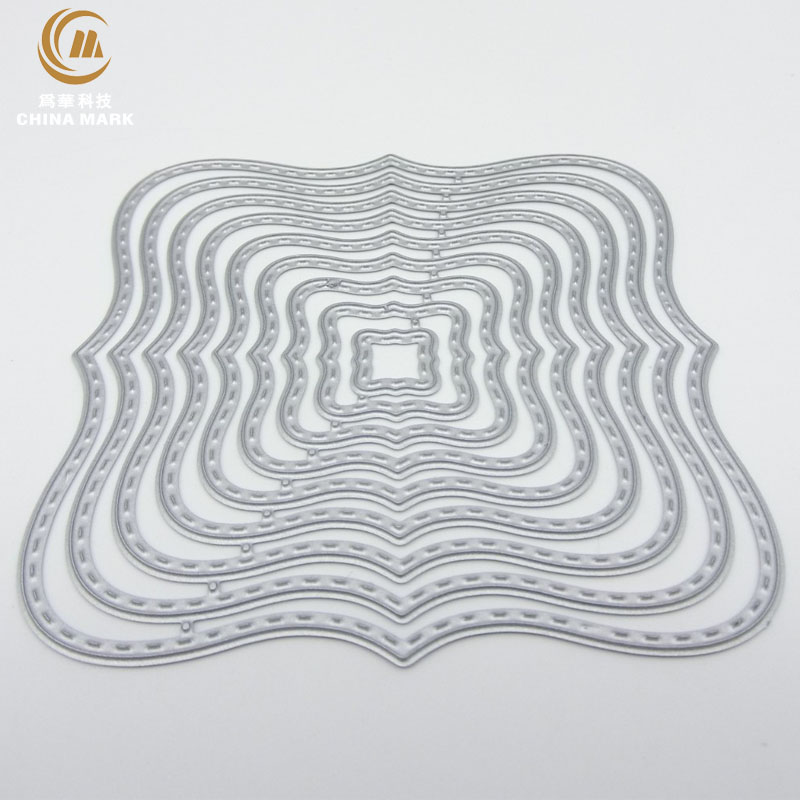 DIY Die Scrapbook Etching Heart-shaped Lace Carbon Steel Die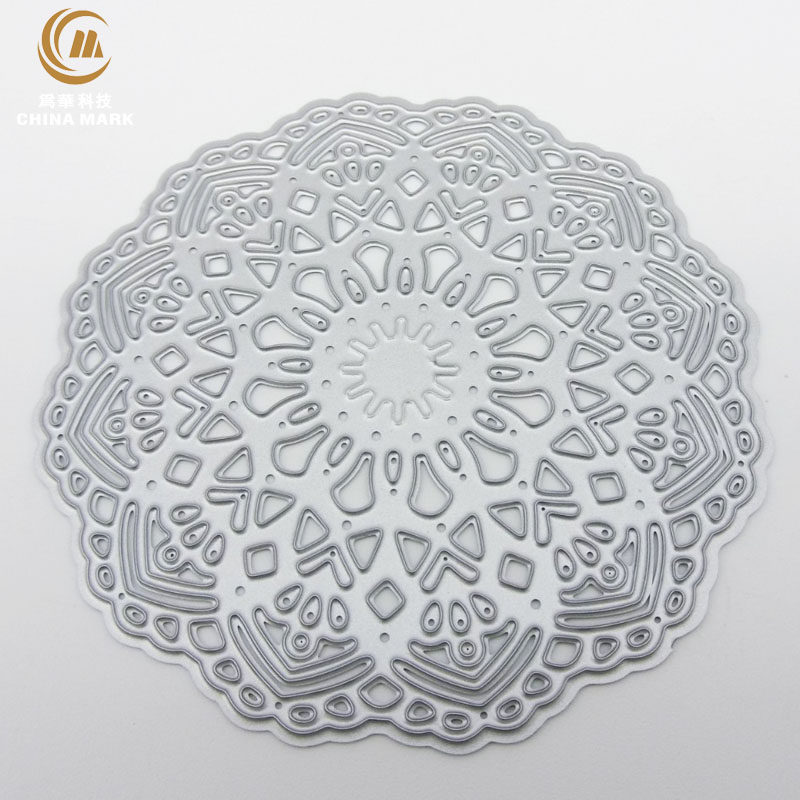 DIY card making dies, scrapbook metal etching mandala embossed carbon steel die cut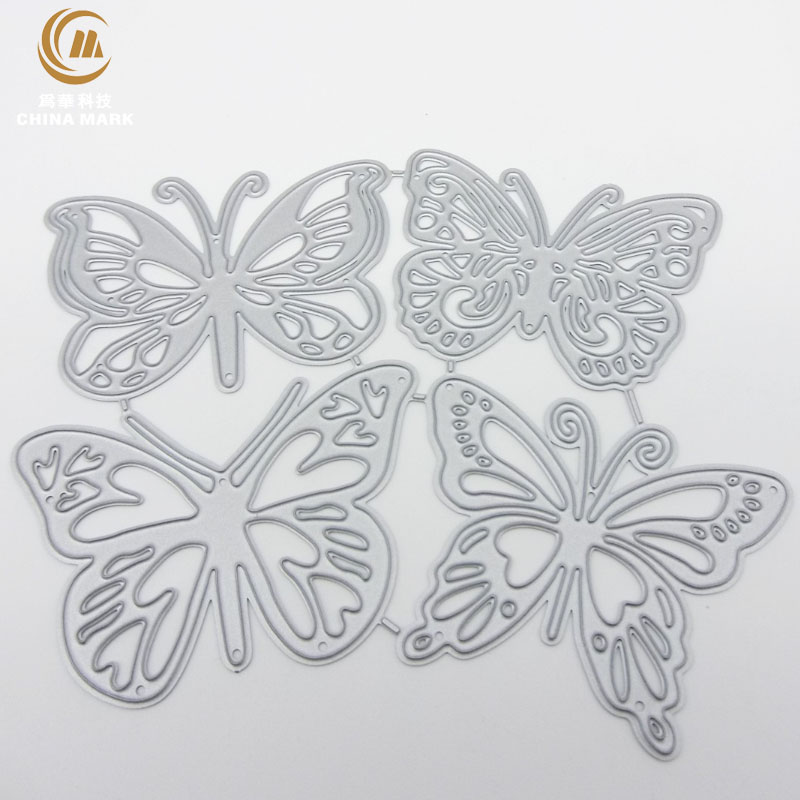 Scrapbook etching four butterflies cross-border explosive carbon steel die cut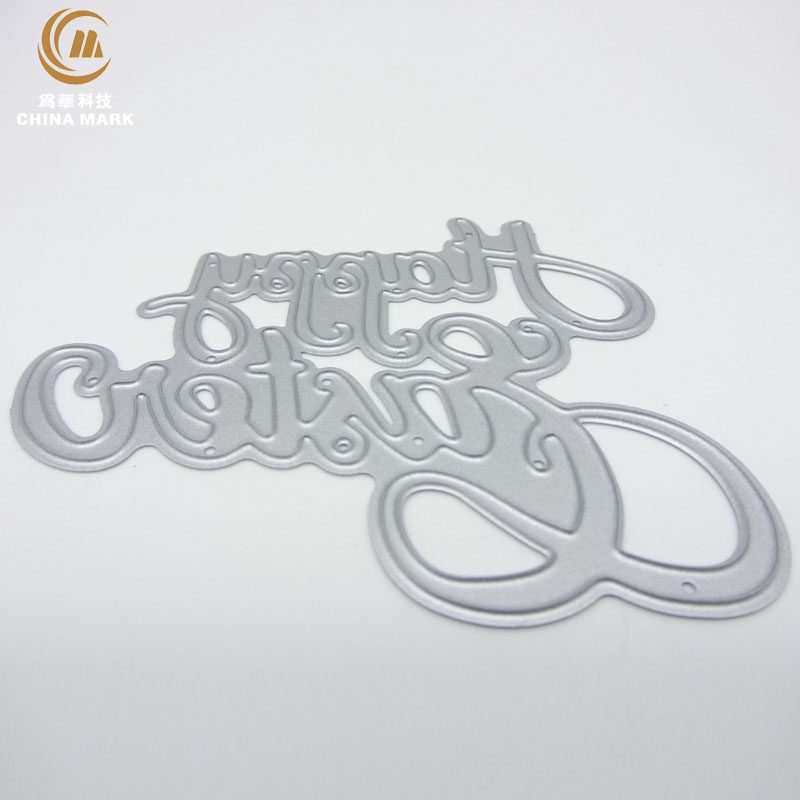 DIY metal dies from china, scrapbook metal corrosion easter letter carbon steel die cut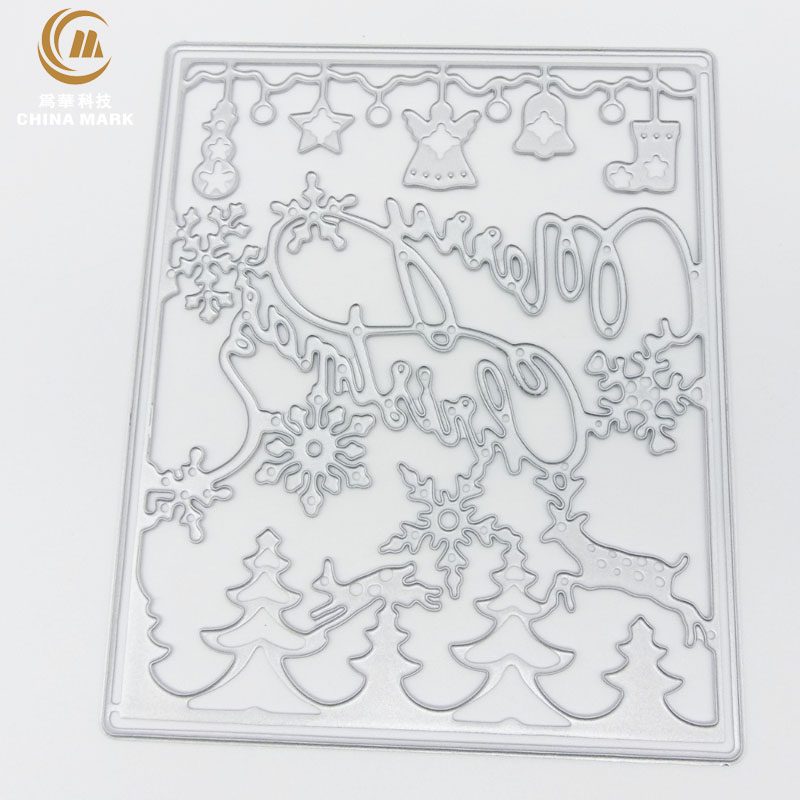 Scrapbook etching christmas number letter embossed carbon steel die cut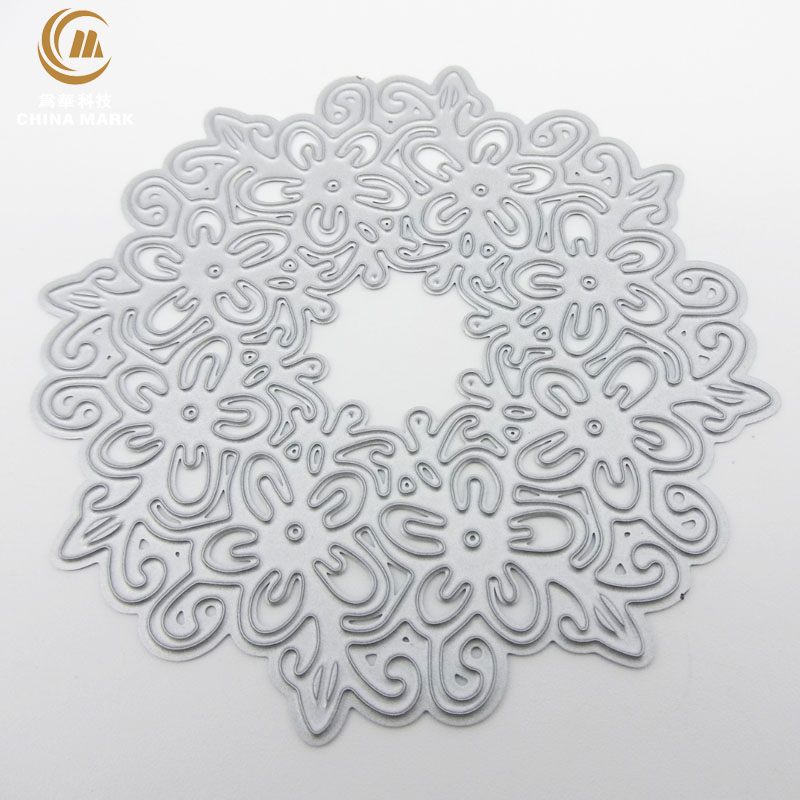 DIYmetal craft dies, scrapbook etching round garland carbon steel die cut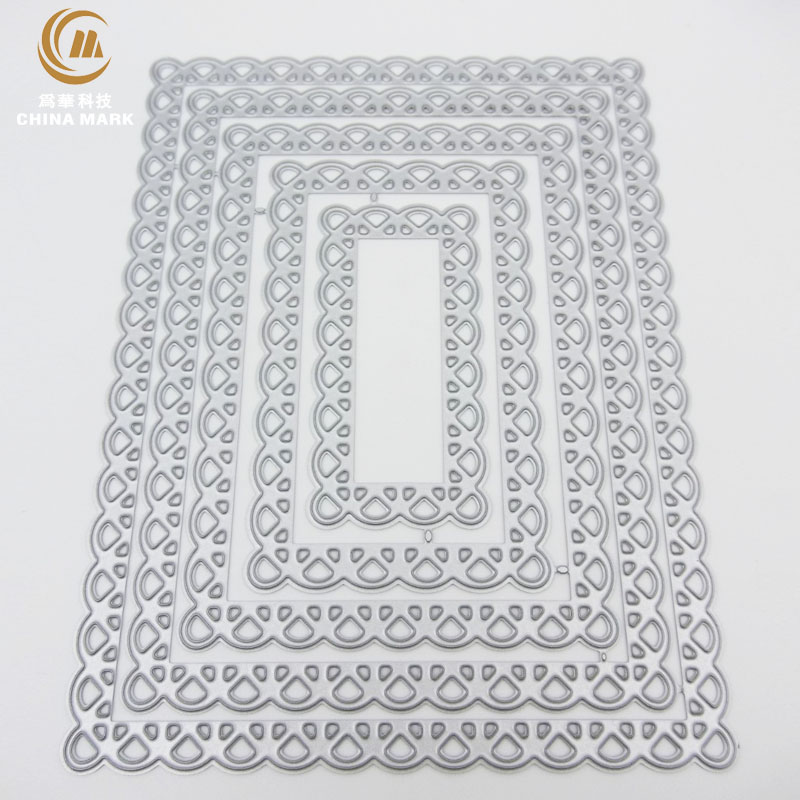 DIY knife mold Scrapbook metal etching square lace carbon steel knife mold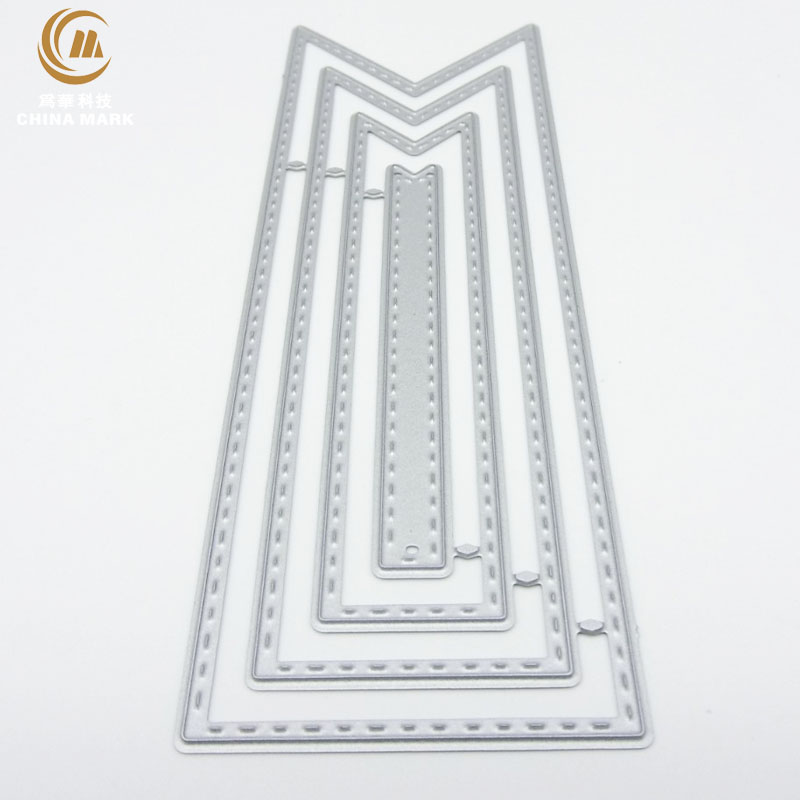 DIY metal die cuts, scrapbook metal etching bookmark carbon steel metal die cuts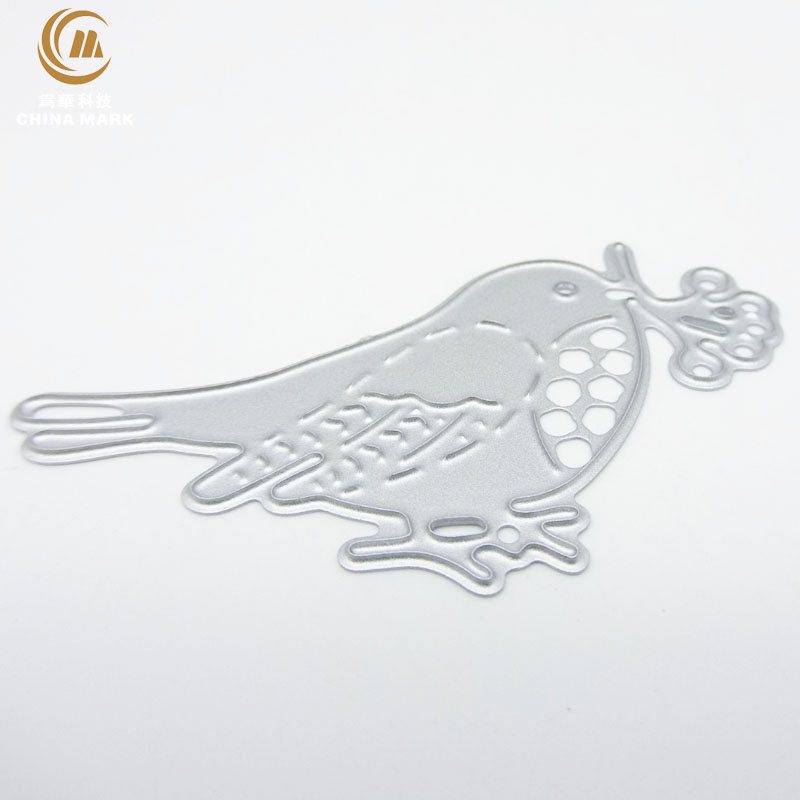 DIY aliexpress metal dies, etching bird new scrapbook carbon steel metal die cuts

Scrapbook metal etching lace carbon steel die cut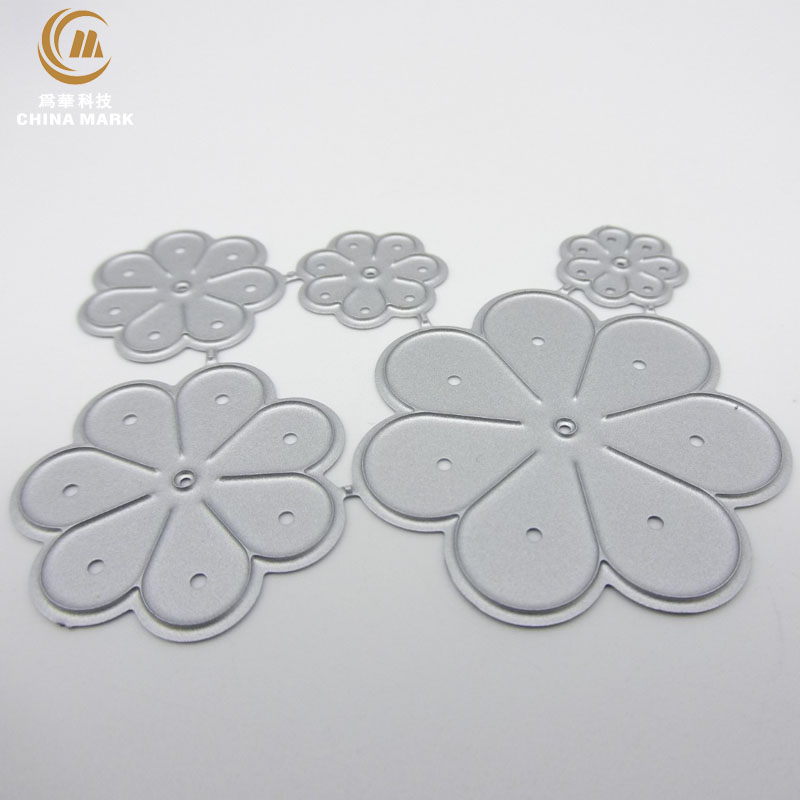 Scrapbook metal etching five flower embossed carbon steel die cut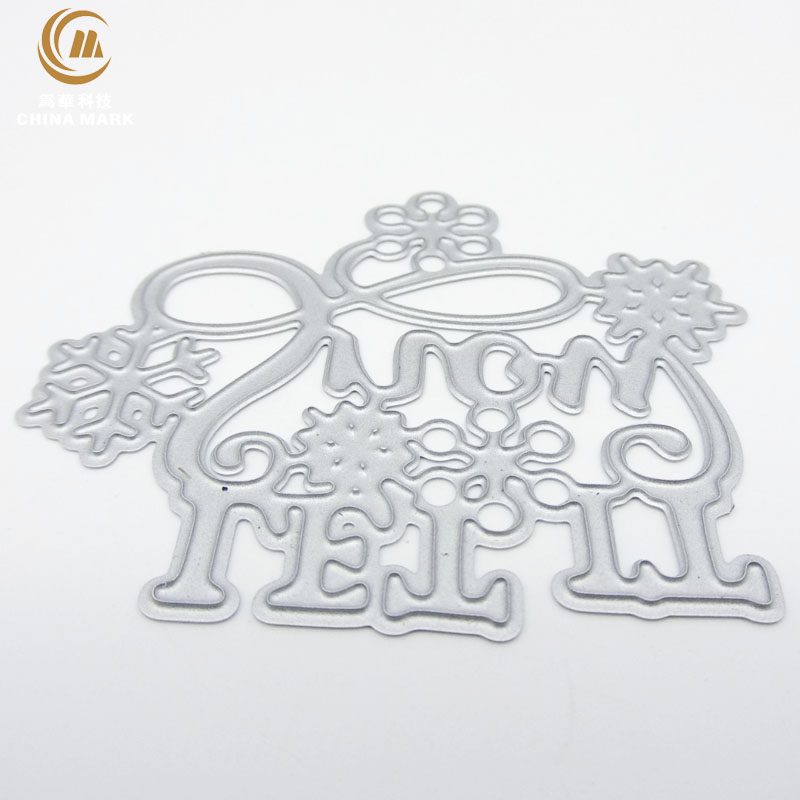 DIY metal die cuts for card making, scrapbook metal etching scrapbook letter flower carbon steel die cut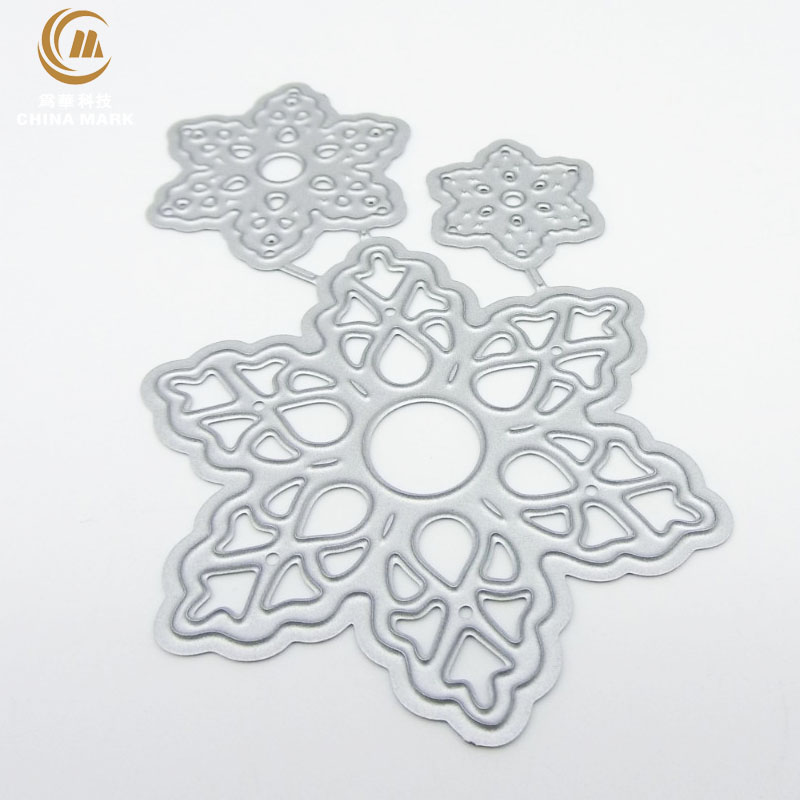 DIY cutting dies for card making, scrapbook etching petal embossed carbon steel die cut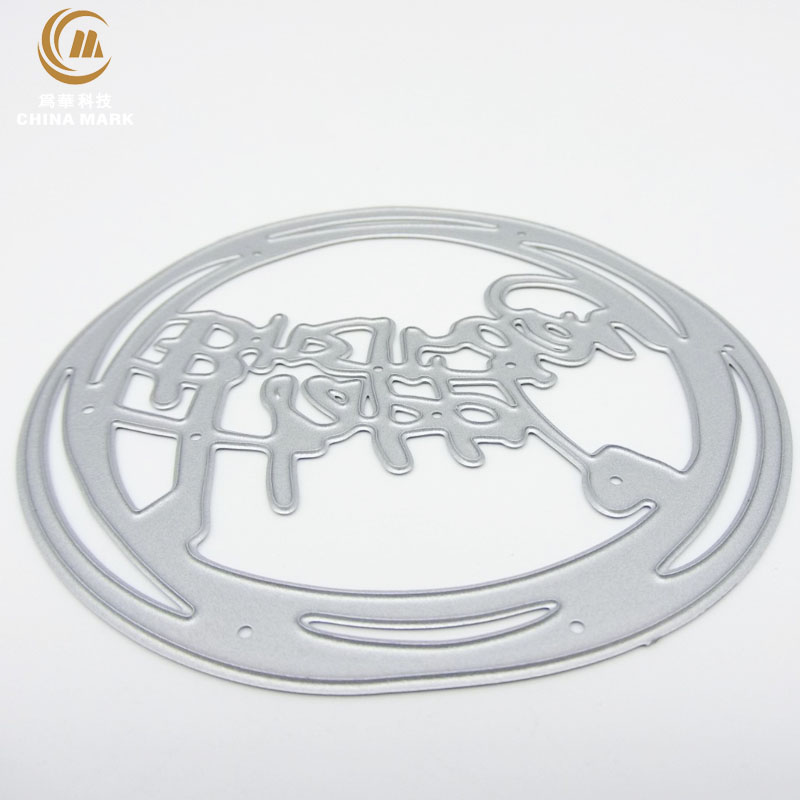 Metal cutting dies, scrapbook metal etching happy birthday letter carbon steel die cuts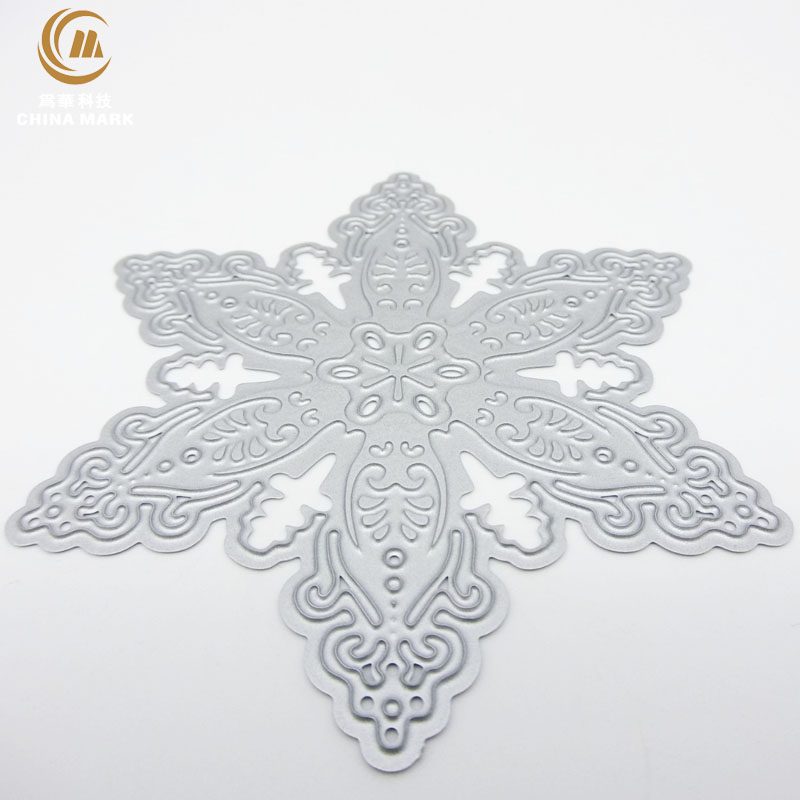 Scrapbook metal etching Snowflake embossed carbon steel die cut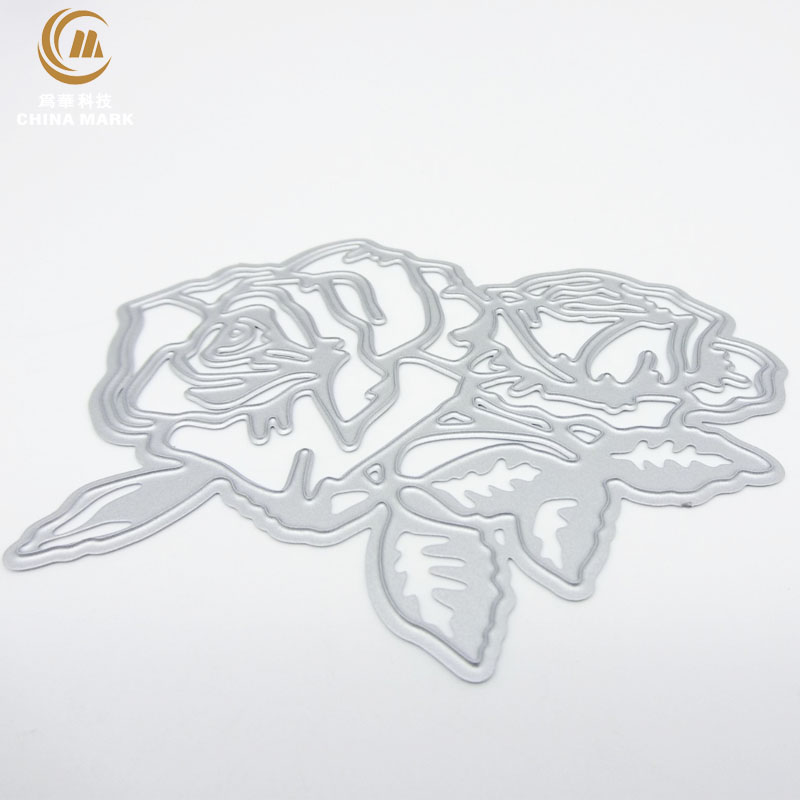 DIY steel rule die press, scrapbook metal etching rosette carbon steel metal die cuts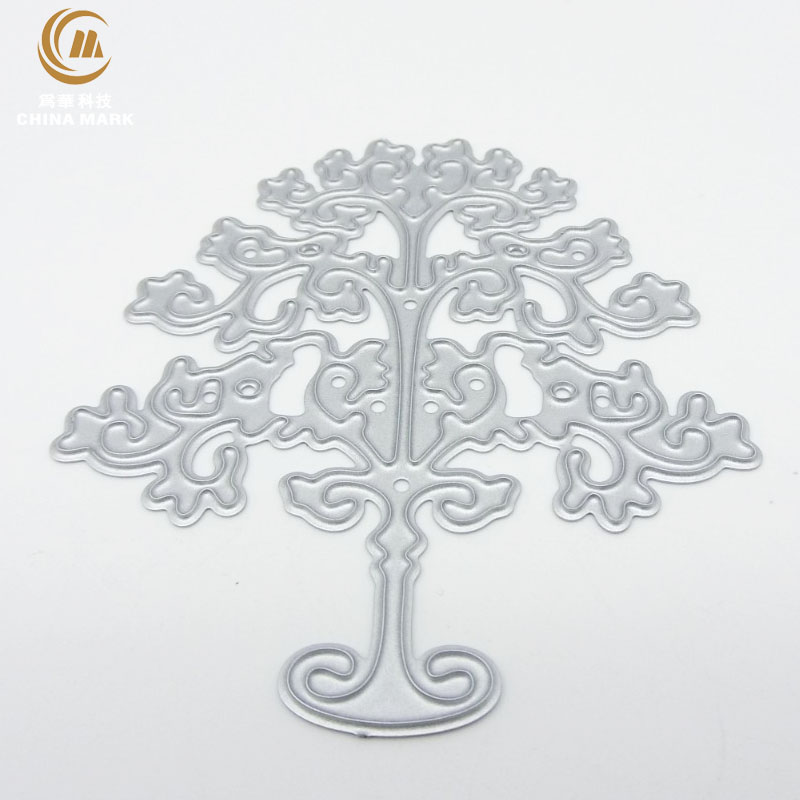 Scrapbook etching small tree cross-border explosive carbon steel die cut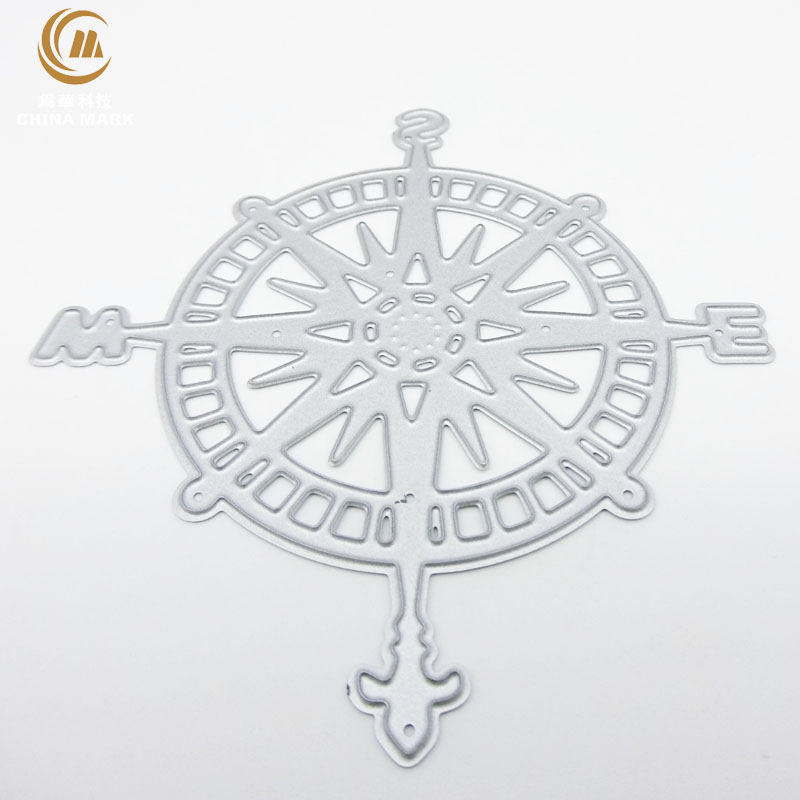 DIY metal shim for die cutting, scrapbook metal etching compass carbon steel die cut

What are the advantages of our metal die cuts products?

1. Complicated workpieces can be produced, and high and low cut combinations can be easily made on the same mold, and one-time forming technologies such as full-break, half-break, tooth cut, and broken line can be realized at the same time.
2 The etching cut diecan realize the die cut seam without interface, the product cut surface is smooth; there is no contact at the corner, and there will be no burr at the corner of the product.
3 The etch die has high dimensional accuracy, and the tolerance can reach ±0.03mm; the minimum double tool position can be 0.5mm; the same die is repeatedly produced with minimal error.
4. Teflon is used on the surface. Its biggest feature is that the coefficient of friction is particularly low. Because it has a certain degree of smoothness, it can effectively separate the paper jam from the die. Teflon can make the punching product non-sticky. The die cut mold, but due to the special process, Teflon plating will not affect the sharpness of the die cut mold.
5. The blade surface is flat, almost no need to adjust the height of the blade
6. The same set of die cut molds can be combined according to different high and low knives (completely broken and half broken) The die cut height is generally about 1.5mm
7. Dimensional accuracy (0.03MM), suitable for precision cutting, the minimum distance between the blade and the blade can be 0.3MM
8. The section line of the stamping product is smooth, but it is only suitable for stamping materials below 0.2mm
9. The size of several same graphics on the same die is almost the same, and the error of repeating the same die is almost 0
If you are interested in getting in touch with a our sales rep click here

Whether you're new to die cutting, need some clarification, or have a specific question in the realm of die cutting, we're here to provide you with some answers!
Find your question below, please feel free to contact us if you have other questions.
What is die cutting?
The die cut mold is "a mold that can quickly cut out various special shapes or patterns"
And "reusable" until it gets old! ! ! ! ! ! !
The die cut die needs to be used with the die cut die machine to cut the paper.
Die-cutting refers to a cutting process for post-processing of printed matter. The die-cutting process can make printed matter or other paper products into a die-cutting blade according to the pre-designed graphics for cutting, so that the shape of the printed matter is no longer Limited to straight edges and right angles. Die-cutting production uses die-cutting knives to combine into die-cutting plates according to the pattern required by product design. Under pressure, the printing or other plate-shaped blanks are rolled and cut into the desired shape or cut. The creasing process is to use a crimping die cut or a creasing die to make a line mark on the sheet by pressure, or use a rolling wheel to roll out a line mark on the sheet, so that the sheet can be bent into a predetermined position . Usually, the die-cutting and indentation process is a combination of a die-cutting die cut and a crimping die cut in the same template, and simultaneous die-cutting and indentation processing on a die-cutting machine, referred to as molding.
What is a die cutting machine?
Die Cutting Machine (Die Cutting Machine) is also called beer machine, cutting machine, CNC punching machine, which is mainly used for die cutting of corresponding non-metallic materials, stickers, EVA, double-sided tape, electronics, mobile phone pads, etc. (Fully broken, half broken), indentation and hot stamping operations, laminating, automatic waste removal, die-cutting machine uses steel knives, hardware molds, steel wires (or stencils carved from steel plates) to apply a certain pressure through the embossing plate , Rolling and cutting printed matter or cardboard into a certain shape. It is an important equipment for packaging processing after printing.
What is a manual die cutting machine?
Manual die cutting machines are operated with an easy-to-turn crank or lever and use specialized metal shapes to cut paper and other materials. Sometimes these machines will also have a powered component that will help operate the machine with electricity. As the material and metal die pass through the machine's rollers, it applies pressure and the die cuts the paper or other material into the shape of the die.
Major brands of machines, such as Sizzix, Spellbinders, Cricut, XCUT, etc.
What are the thickness of the die material?
The general thickness is 0.8mm, 1.0mm, 1.2mm, 1.5mm, 2.0mm or other thicknesses required by customers.
What are the colors of the metal die cuts?
Generally, it is conventional silver, gold, and can also can be painted according to the color specified by the customer
Where are the main applications for metal die custs?
Most of them are used for various festivals (such as Christmas Day, Valentine's Day, Spring Festival, Father's Day, Mother's Day, Teacher's Day, New Year's Day, Tanabata, Halloween, Easter, National Day, Children's Day, Women's Day or wedding occasions, birthday parties, full moon banquet, travel anniversary, graduation party, various parties, various family or campus gatherings) such as accessories, DIY, office supplies. Clothes, scrapbooks, cards, etc.
How many kinds of Metal Dies?
Basically, the widely popular die cut molds are divided into two basic types: thick die cut mold and thin die cut mold.
What are the differences between thick die cut mold and thin die cut mold?
(1) Thick die cut mold –the cutting edge is deep enough to cut thick cardboard, or cut many sheets at a time, More suitable for use when you want mass production!
At present, the brand with more thick die cut molds (it can be regarded as XD dominating the market at all) is "SIZZIX"! Especially with the blessing of Uncle TIM HOLTZ's design, SIZZIX's thick die cut molds can be said to be selling super hot! However, this kind of thick die cut mold is very thick and heavy.
It is good to buy one or two. If you buy more than a dozen, it will be difficult to store it. A die is as thick as a book, it cannot be as thin as a thin die and it is easy to carry!
The pattern of the thick die cut mold is simple and generous. Because it can cut thick cardboard, it is also very suitable for making three-dimensional boxes. We usually use thicker paper as the base of the card. At this time, the thin die is not useful, and the phenomenon of continuous cutting is prone to occur. Many thick die cut molds are designed as cards that can be varied and diverse, Not only can thick cards be cut, there are also many style changes, and they are not easy to break.
(2) Thin die cut mold–the blade is shallow and can cut general cardboard (usually it can be easily cut under 100P), Transparent film (or celluloid film), heat shrinkable film, rigid non-woven fabric, leather goods (the latter two are sometimes required to cooperate with the film cutter and the metal sheet) It can cut finer textures, but it is difficult to mass produce multiple sheets at a time. There are many choices, and almost every hand-made big market has its own thin die cut mold. It is normal that the die cutter will bend after a long time. As long as there is no problem in cutting, you can still use it!
How to store metal die cuts?
The die cutter should be stored in a cool and dry place. In order to prevent the blade from growing, a nylon brush can be used to brush a thin layer of engine oil on and near the blade. It is best to use the box provided by the die cutter supplier to ensure that the blade does not touch any part or item in the box. The die-cutting die cut can be completely wrapped with foam. The support block in the box must be supported on the short shafts at both ends of the die-cutting die cut, not on the blade
 Related Searches:Custom Metal Labels,Aluminum Extrusion,Metal Nameplates 
If you are interested in getting in touch with a our sales rep click here